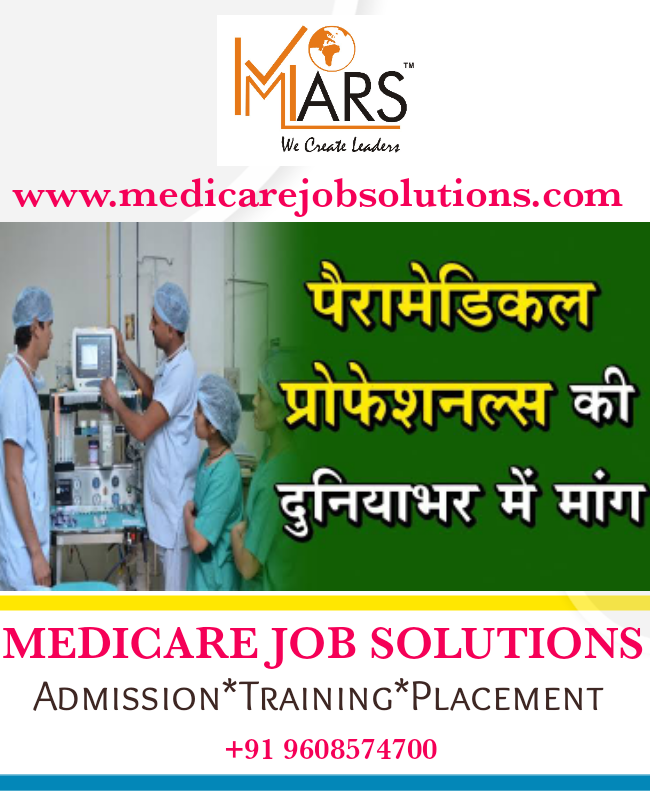 What is Paramedical & Paramedics ?
In Modern World Paramedical science is one of the essential branch in Medical Science. A Paramedic is a professional who helped with doctor specialized area and facilities for better diagnosis treatments and therapy.
Paramedical personnel, also called Paramedics, the word paramedic is a combination of two words. "Para" means next to, and "medic" means doctor.
Paramedics is a health-care workers who provide clinical services to patients under the supervision of a Doctors/Physician. Paramedics are highly trained persons who share with physicians the direct responsibility for patient care.
They assist Doctors in various stages of treatment (depending upon their qualification) such as – diagnosis, treatment, operation, rehabilitation and patient education. These paramedical workers perform routine diagnostic procedures, such as the taking of blood samples, and therapeutic procedures, such as administering injections or suturing wounds. Paramedical training generally prepares individuals to fill specific health-care roles and is considerably less comprehensive than the education required of physicians. The healthcare sector needs skilled paramedics to function smoothly.
How to become Paramedics in India ?
To become a Paramedic in India, one must complete a relevant paramedical training course from Paramedical Training Institute recognized by Government of India or related Govt. Organization. There are Degree, Diploma and Certificate courses available in India for paramedical training.
Courtsey: Medicare Job Solutions